Helping a Child with Sensory Overload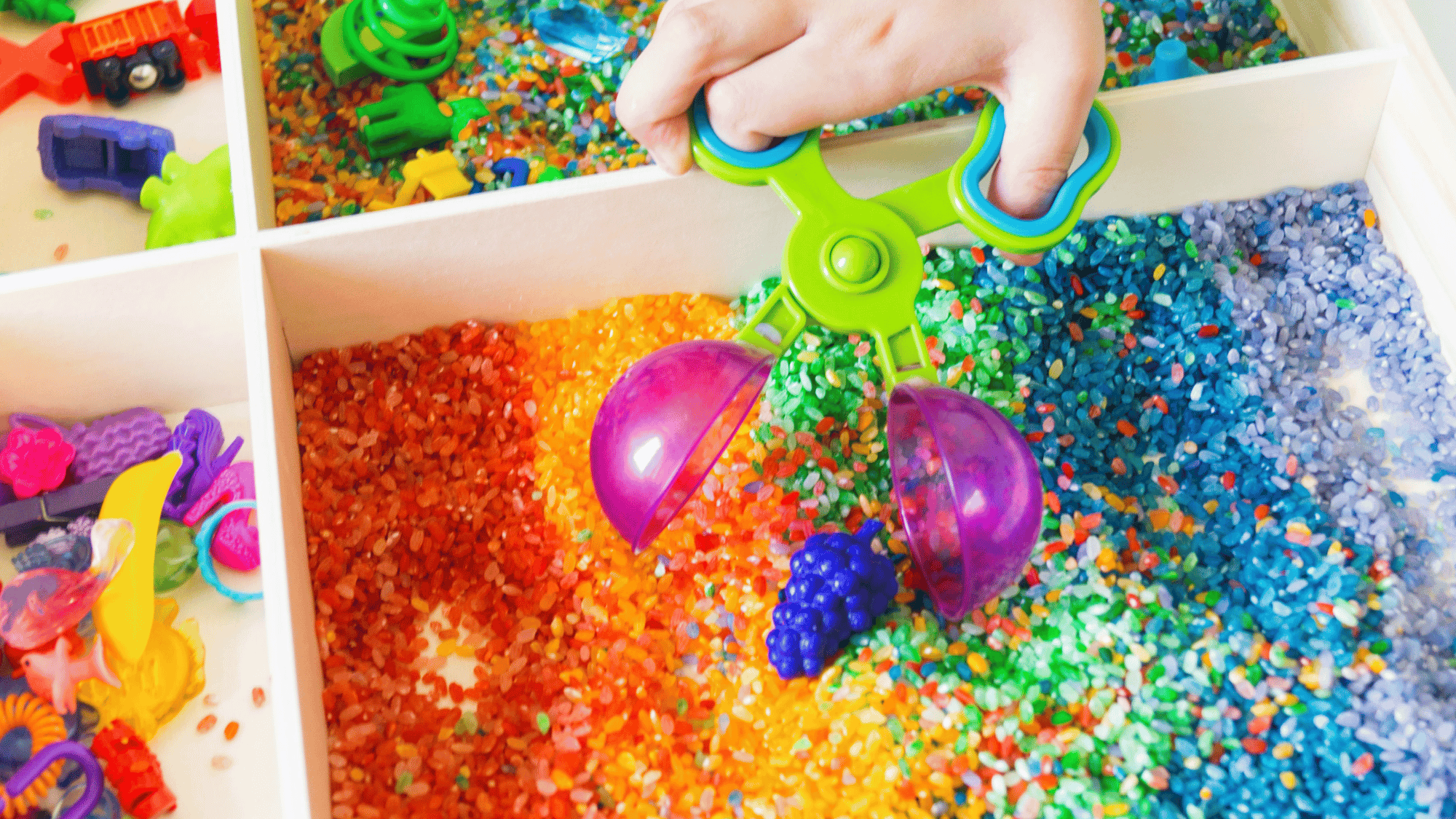 Everyone, especially children, is bombarded with various sensory stimuli in today's bustling world. From the vibrant hues of digital screens to the cacophony of urban life, we process many sensory inputs daily. But what happens when it becomes too much, especially for a sensitive child? Understanding sensory overload and how to manage it effectively can make a significant difference in a child's well-being.
What is Sensory Input?
Sensory input is the constant stream of information we receive through our senses - sight, sound, touch, taste, smell, balance, and body position. It's how we interact with and understand the world around us—every hum, scent, texture, or visual forms part of this sensory symphony.
Why a Child's Response to Sensory Input Differs from Other Behaviours:
Children, especially those with Autism Spectrum Disorder (ASD), can experience sensory input differently. For some:
Their sensory threshold might be much lower, making them sensitive to stimuli others might find regular.
They might find it challenging to filter out irrelevant stimuli, leading to overwhelming experiences.
Certain stimuli might produce exaggerated or diminished responses.
These reactions are not mere "behaviours" or whims; they're neurological responses, deeply wired and often beyond a child's conscious control.
The Overwhelm: When Sensory Input Exceeds Limits:
When a child is bombarded with too much sensory input, their brain struggles to process it, leading to sensory overload. The child might:
Become agitated, anxious, or stressed.
Experience meltdowns or shutdowns.
Try to escape or avoid the overwhelming situation.
Interventions to Manage Sensory Overload:
Create a Sensory-Safe Space: Designate a quiet, calming place where the child can retreat and respite from overwhelming stimuli.

Use Sensory Tools: Fidget toys, weighted blankets, and noise-cancelling headphones can provide immediate relief.

Routine and Predictability: A consistent routine offers a child security amidst the chaos.

Sensory Diets: Tailored activities, spaced throughout the day, can help regulate sensory input, like swinging, jumping, or tactile play.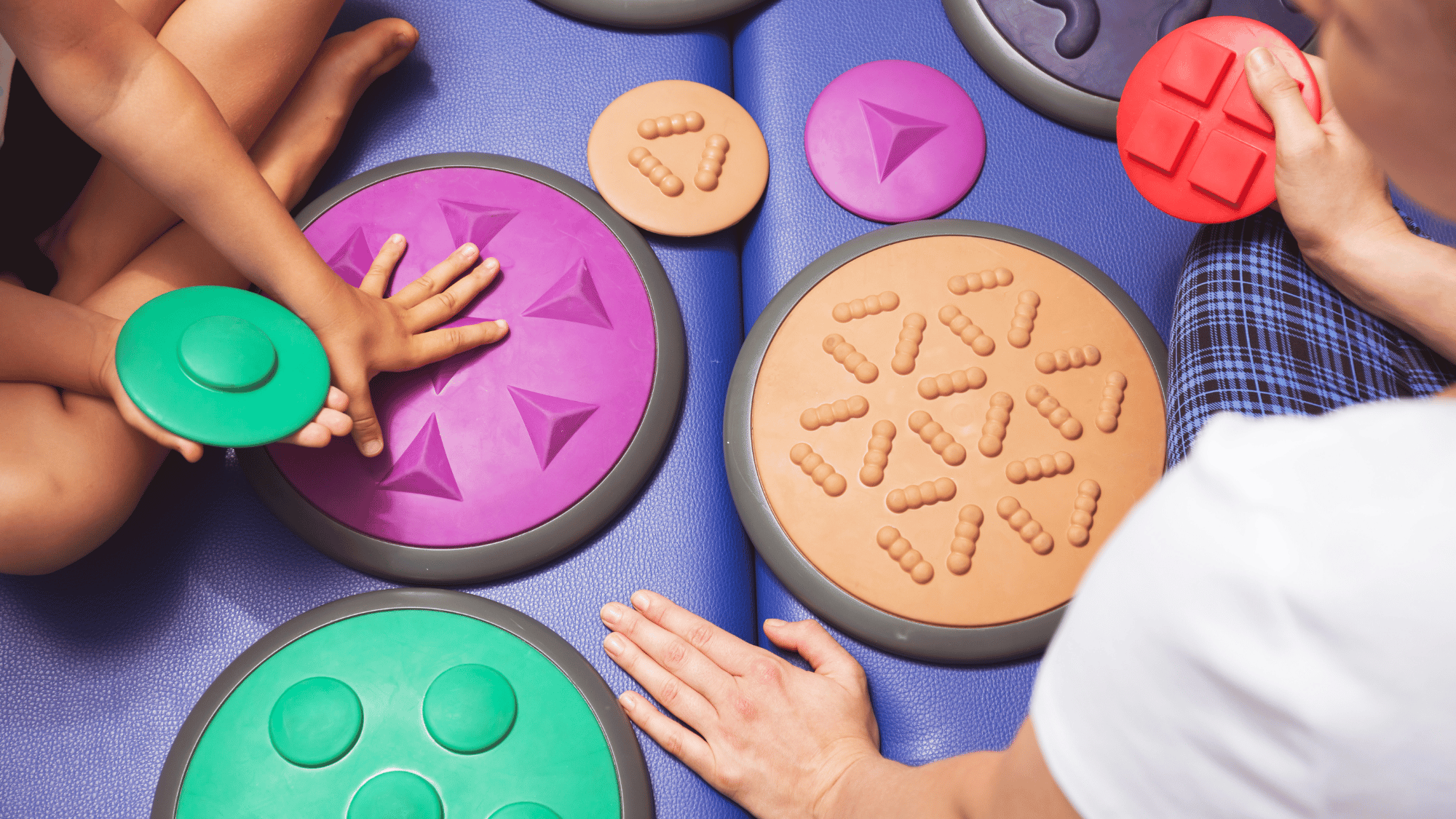 Guiding Recovery Post-Sensory Overload:
Safety First: Ensure the child is in a calming environment, away from triggers.

Deep Breathing: Guided deep breathing can serve as a grounding method.

Reassure & Reflect: Post-event, gently discuss the experience with the child, helping them understand and cope better in the future.
Positive Behaviour Support (PBS) in Preventing Sensory Overload:
PBS is a proactive, person-centred approach designed to improve quality of life. In context:
Understand Triggers: Recognise and anticipate situations or stimuli that might cause sensory overload.

Teach Coping Skills: Equip the child with strategies, like self-calming techniques or identifying safe spaces.

Alter Environments: Modify surroundings or routines to minimise overwhelming stimuli.

Positive Reinforcements: Praise and reward the child when managing challenging sensory situations effectively.
Dive Deeper: Master the Support Strategy
If you're passionate about ensuring the well-being of sensitive children, consider furthering your knowledge. Gillian Martin, founder of Soiléir Services, offers a masterclass titled 'Support a child experiencing sensory overload using Positive Behaviour Support'. With her expertise in behavioural psychology and a rich history of offering impactful training for diverse contexts, including online CEs, this is an opportunity not to be missed.
🔴 Watch the Masterclass Now and embark on a transformative journey to truly make a difference in the lives of those grappling with sensory overload.
Remember, with the right strategies and tools, every child can navigate the world with confidence and ease. Let's empower them together.