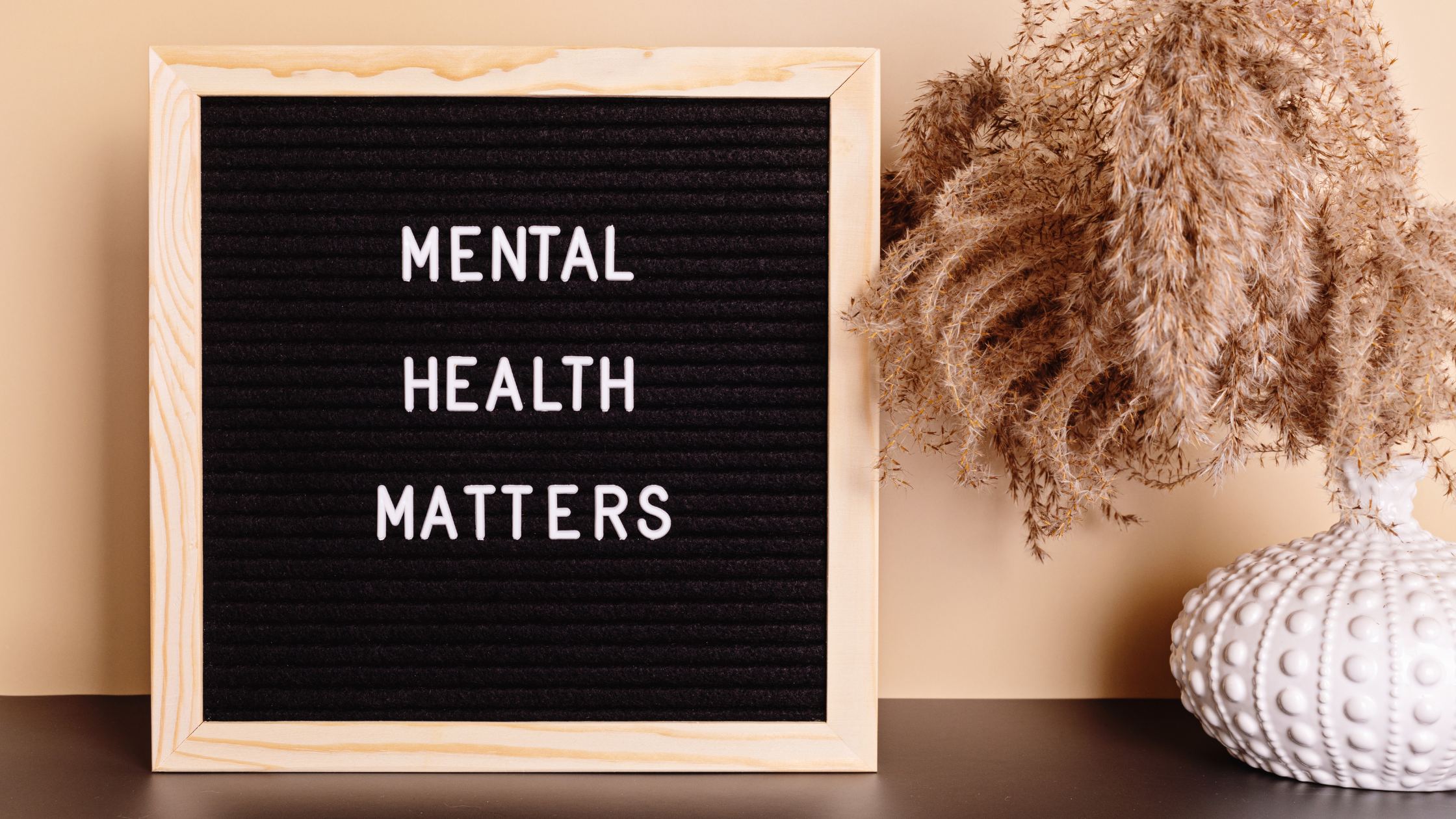 Written with the help of Jacqui Mulligan.
Mental health is increasingly discussed in the media, the workplace, and even in schools. But having a basic understanding of the word and genuinely understanding what supporting somebody with poor mental health entails are two very different propositions.
Children, in particular, often lack the vocabulary to explain what they're going through, but this doesn't mean they're exempt from mental illness.
In fact, an estimated 1 in 6 children aged 5-16 were identified as having a probable mental health problem in 2021, and the likelihood of young people having a mental health problem has increased by 50% in the last three years.
As it's Mental Health Awareness Month, it seems like an appropriate time to take a deep dive into what mental health and mental illness actually mean, what mental illness can look like, and how you can support children with poor mental health in your life.
Whether you're a teacher, parent, or caregiver, the importance of recognising the signs of poor mental health and knowing how to respond cannot be overstated. So let's dive in and explore how to transform your approach to mental health.
Mental Health vs Mental Illness
A common misconception about mental health is that it only applies to people with depression or anxiety. In reality, we all have mental health, and just like physical health, our mental health can be in a bad or good place.
According to the World Health Organization, 'Mental health is more than the absence of mental disorders. It exists on a complex continuum, which is experienced differently from one person to the next, with varying degrees of difficulty and distress and potentially very different social and clinical outcomes.'
Mental illness, on the other hand, refers to diagnosable health conditions that involve changes to thinking, emotion, behaviour, or all three. Typically, a mental illness will affect somebody's ability to carry out daily activities and even engage in relationships. Examples of mental illness include depression, anxiety disorders, obsessive-compulsive disorder, and post-traumatic stress disorder.
Just like physical illness, mental illness doesn't discriminate. While genetic and environmental factors impact the likelihood of developing a mental illness, nobody is exempt.
While that might seem scary, it's important for us not to have a preconceived idea of how mentally ill person looks or the type of background they come from.
Thinking that certain people could or couldn't be mentally ill leads to stigma and can prevent you or those around you from seeking help if you don't believe you fit the mould for struggling with mental health.
People aren't always either mentally well or mentally ill. Instead, mental health exists on a continuum ranging from healthy to ill, with the latter affecting your ability to sleep, perform duties, and even cause suicidal thoughts.
There are steps along the continuum before mental illness, so with the right early support, you can help a child tackle their poor mental health before it worsens.

Barriers to Adequate Mental Health Support
Unfortunately, many people, aren't receiving adequate treatment for their mental illnesses, including children and young people. Here are some of the most common barriers to accessing mental health support and how to overcome them.
People don't know they have a mental illness.
Often, people can have a mental illness without realising it. They might put the changes in their mental state down to a physical illness or even simply 'feeling stressed'. That's why understanding the signs and symptoms of mental illness is so important.
People think they can fix it themselves.
Sometimes, mental illness sufferers can downplay their condition or believe it's something they can fix themselves and don't need support. This is even more prevalent in men and can come as a result of societal messaging to 'man up' or 'toughen up'.
A negative attitude around mental health services.
Sometimes, people have heard of somebody they know having a bad experience with mental health services, and it puts them off seeking similar support. Other times, people are simply dismissive of the effectiveness of treatments like therapy or don't think it will work for them.
Social or personal stigma.
Unfortunately, societal stigma around mental health does exist, and it can start to bleed into how we see ourselves. Often, people with mental illness can internalise this stigma and feel negative about their own poor mental health to the point of denial.
Naturally, socio-political issues can be at play, too. Mental health services can be difficult to access with long waiting lists, and many can't afford to go private.
By avoiding using harmful stigmatising language around mental health, signposting people in your life to mental health services, and creating a safe space for people to come to you with their issues, you can help those around you to overcome barriers to support.
How to Support Somebody Struggling with Their Mental Health
The good news is there are plenty of ways to support somebody with a mental illness.
If you suspect somebody you know or a child in your care is struggling with mental health, it's a good idea to approach them with empathy and understanding while supplying a safe, confidential space for them to air thoughts and feelings. The more comfortable the individual feels, the more likely they are, to be honest about their situation.
Set aside a time with no distractions and let them speak uninterrupted and tell you about how they feel. Asking more questions and avoiding trying to 'fix' the situation is advisable.
As outlined by the brilliant Brené Brown, the connection is fuelled by empathy, not sympathy. Empathy involves perspective-taking, avoiding judgement, recognising and validating emotions, and feeling with people.
Often, a child will want an adult to listen to their feelings, not to jump in with solutions or downplay their feelings but to tell them it's 'not that bad' or immediately point out silver linings. As much as reassuring a child is important, you shouldn't deny their emotions. Validate and empathise with the feeling before giving advice.
Once you've approached the person in question to discuss their feelings, you can signpost them to mental health support services, whether that be talking therapy, CBT, or a trip to the GP.
Where possible, adjustments should be made at home or in the classroom to make them feel more comfortable and avoid any triggers of poor mental health.
Early Warning Signs of Poor Mental Health
Here are the signs and symptoms of poor mental health to look out for before you take action.
A sudden change in personality or behaviour.
Extreme mood swings.
Detachment from reality.
Changes in eating habits.
Loss of interest in day-to-day life or activities they used to enjoy.
Low self-esteem.
Seeming anxious and withdrawn.
Expressing negative thoughts and emotions regularly.
Fatigue, low energy, or issues functioning.
If you notice a few of these signs or symptoms occurring around a similar time, it could be time to take the individual in question to one side for a gentle, empathetic, confidential chat.
When you approach with empathy and an open mind, you're much more likely to get an honest response and to be able to support the child or adult effectively.
If you're passionate about equipping yourself with the necessary skills to support children's mental health, take a look at our mental health support courses.
With the help of these expert courses, you'll develop the skills and knowledge you need to become a mental health advocate and change the lives of young people around you.
Written with the help of Jacqui Mulligan