How the SPaRCS Test is Transforming Exam Accommodations and Support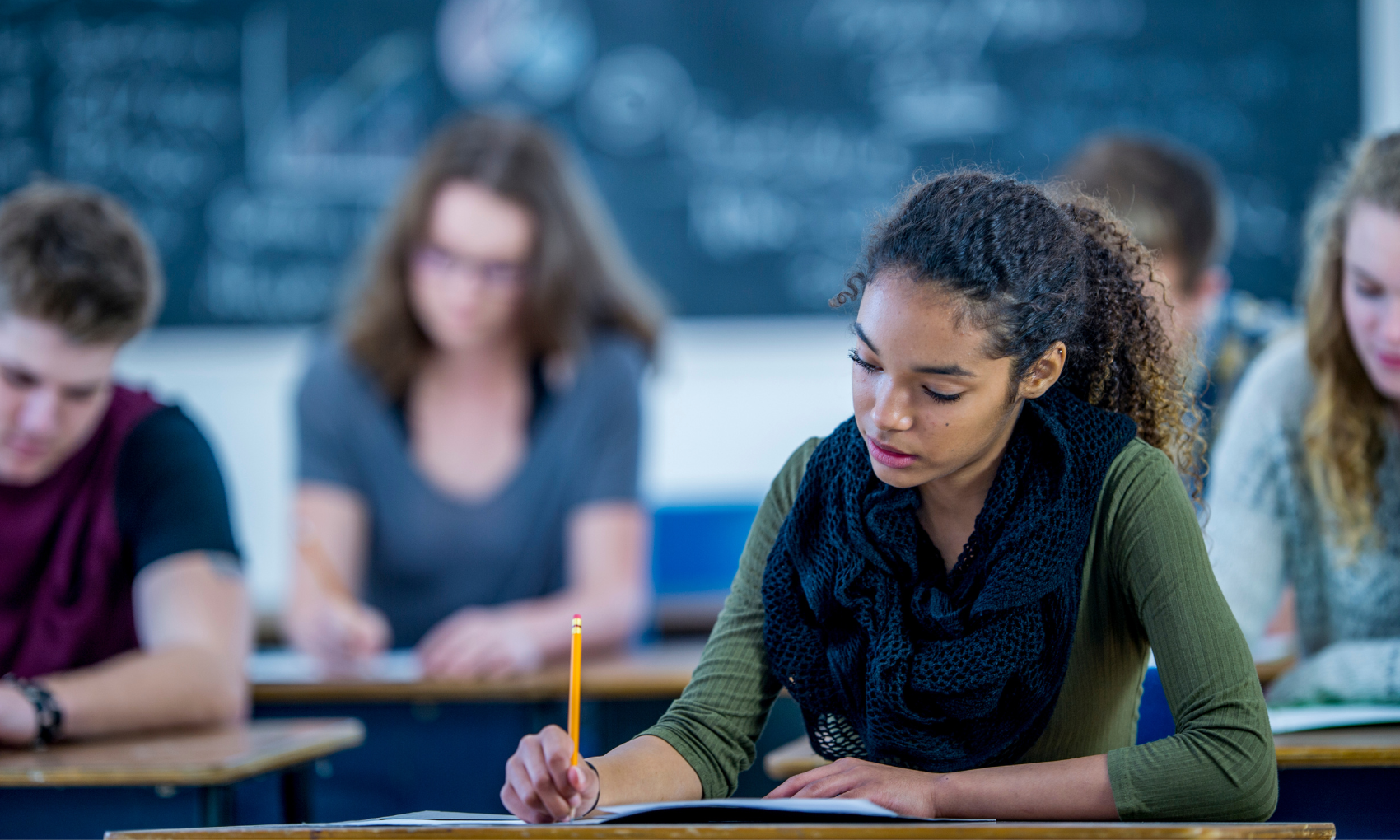 Nobody needs to be reminded how challenging the education system can be, especially those with learning or attention difficulties.
And when that accounts for 10 - 20% of school-age children (including nearly half a million approved access arrangements for GCSE-level students and above), it's undoubtedly a subject that schools and educators must consider.
Nowadays, it's not only so challenging to connect with children (especially since the effects of lockdown procedures still echo), but larger class sizes, high teacher churn rates, and a lack of proper materials all come with their obstacles.
While it's true that many children thrive, the rush and intensity of the schooling system can be especially difficult for all students at some point or another, and it's a teacher's job to identify these problems and provide support.
The sooner and more effective problems are resolved, the quicker students can get back on track and where they need to be.
That's the role of education, and as educators, we're always looking for innovative tools to help with this process.
At Education Elephant, we've introduced a groundbreaking solution: the SPaRCS Test.
Created by a family of educational psychologists, this test addresses the need for a quick and reliable method to screen students in secondary school and identify those requiring additional support, intervention, or exam access arrangements in the UK and Ireland.
We'll delve into the benefits of the SPaRCS Test, how it was designed, and why it is an essential tool for educators and healthcare professionals.
Let's get into it.
SPaRCS Test At a Glance
The SPaRCS test consists of three primary subtests. These are;
A Spelling test (10 minutes)

A Visual Processing Speed Test (2 minutes)

A Reading Comprehension Speed/Fluency Test (10 minutes)
And the benefits of such a test are clear.
Speedy: Administer the entire test (all subsections) in under 40 minutes.
Proactive: Allows for early identification of 'at risk' students.
Access Arrangements: Use as evidence for 25% extra time, readers, and scribes.
Reliable: Researched and developed with the assistance of over 2000 pupils across the UK & Ireland.
Cost-effective: Affordable whole-school test.
Standardised: Provides you with standard scores, percentiles, and confidence intervals.
The SPaRCS Test: A Brief Overview
The SPaRCS (Spelling, Processing Speed, and Reading Comprehension Speed) Test is a standardised diagnostic tool designed for students aged 13-18 years.
It assesses critical areas of thinking and learning in under 40 minutes, making it ideal for the busy school day but remaining comprehensive enough to deliver accurate results. With high reliability and excellent standardisation, the SPaRCS Test is a valuable resource for teachers, SENCos, and psychologists.
The SPaRCS Test: Bridging the Gap
The SPaRCS test was developed by a team of educational & clinical psychologists; Dr. Kate James, Trevor James and Rebecca Good.
With over 60 years of combined experience working with schools across the UK and Ireland, they identified the need for a test that was quick, easy, affordable, yet robust enough to screen for students that may need support and intervention or, indeed, those that may require access arrangements in their exams.
"We needed a test that addressed the limitations of current assessment methods and provided a more comprehensive tool for schools and educators as we look to the future of education." - Rebecca Good.
Time-Efficient and Easy to Administer
One of the key advantages of the SPaRCS Test is its time efficiency. The test can be administered to a group or an individual in approximately 40 minutes, making it an ideal solution for busy school schedules. The test has a teacher guide explaining how to administer, mark, and score the assessment, ensuring educators' smooth and hassle-free experience.
High Reliability and Confidence in Results
Backed by scientific research and standardised on over 2,000 students across the UK and Ireland, the SPaRCs was developed over many years and has demonstrated excellent reliability. This ensures that educators and healthcare professionals have confidence in the results, allowing them to make informed decisions about the students in their care.
We must mention that the SPaRCS has effort indicators to alert teachers when students attempt to exaggerate their spelling difficulties. Unlike other spelling tests, with this test, teachers can be much more confident that the students they are sending forward are the ones that need it most. "Fair Exam Practices"
Discovering Challenges and Supporting Students
The SPaRCS Test enables educators to quickly identify students struggling with spelling, processing speed, and reading comprehension speed (reading fluency). By proactively discovering these challenges, teachers can provide targeted support and intervention for students, ensuring that no one is left behind in their educational journey.
Supporting Access Arrangements
In addition to its diagnostic capabilities, the SPaRCS Test can be used in school support schemes. The JCQ accepts it for Access Arrangements and the Department of Education in Ireland (RACE / DARE), making this one of the most universally accepted and diverse tests available today.
This is crucial for students needing additional support during exams, helping them achieve their full potential, no matter where they are and their future progression plans.
What are the Benefits of the SPaRCS Test?
The benefits of the SPaRCS test stretch far and wide, and although it could be described as a standardised test, it can easily be used to tackle a wide variety of potential issues.
In an interview with Sarah Guest, a specialist UK dyslexia teacher and assessor, she ran the test across 130 students. She found SPaRCS to be a cost-effective and highly efficient test that offered comprehensive results, especially compared to traditional tests like the DASH or old SDMT.
Instead of having to spend time running a reading speed or processing speed test, for example, Sarah was able to use SPaRCS to measure everything at the same, all aligned with traditional pricing costs aligned with old testing systems, yet offering so much more, such as unique scoring in different areas.
By design, Sarah was also equipped to identify students that needed extra support and who had not been identified previously.
This gave Sarah all the tools she needed to provide the proper support to those who needed it, ensuring all students had a chance to succeed to the best of their abilities while developing the skills and approaches that would serve them for the rest of their lives.
With this in mind, there are several benefits the SPaRCS test can bring into your academic workflow;
Time Efficient: The 40-minute administration time ensures minimal disruption to the school day, allowing teachers to assess their students quickly and efficiently.
Confidence in Results: The test's high reliability gives educators confidence in the results, leading to better decision-making and targeted student support.
Discovering Difficulties: The SPaRCS Test helps educators identify challenges in spelling, processing speed, and reading comprehension speed for all their students, facilitating early intervention and support.
Access Arrangements: With the test results, educators can provide evidence for exam access arrangements such as 25% extra time, readers, and scribes, ensuring that every student has the necessary support to succeed.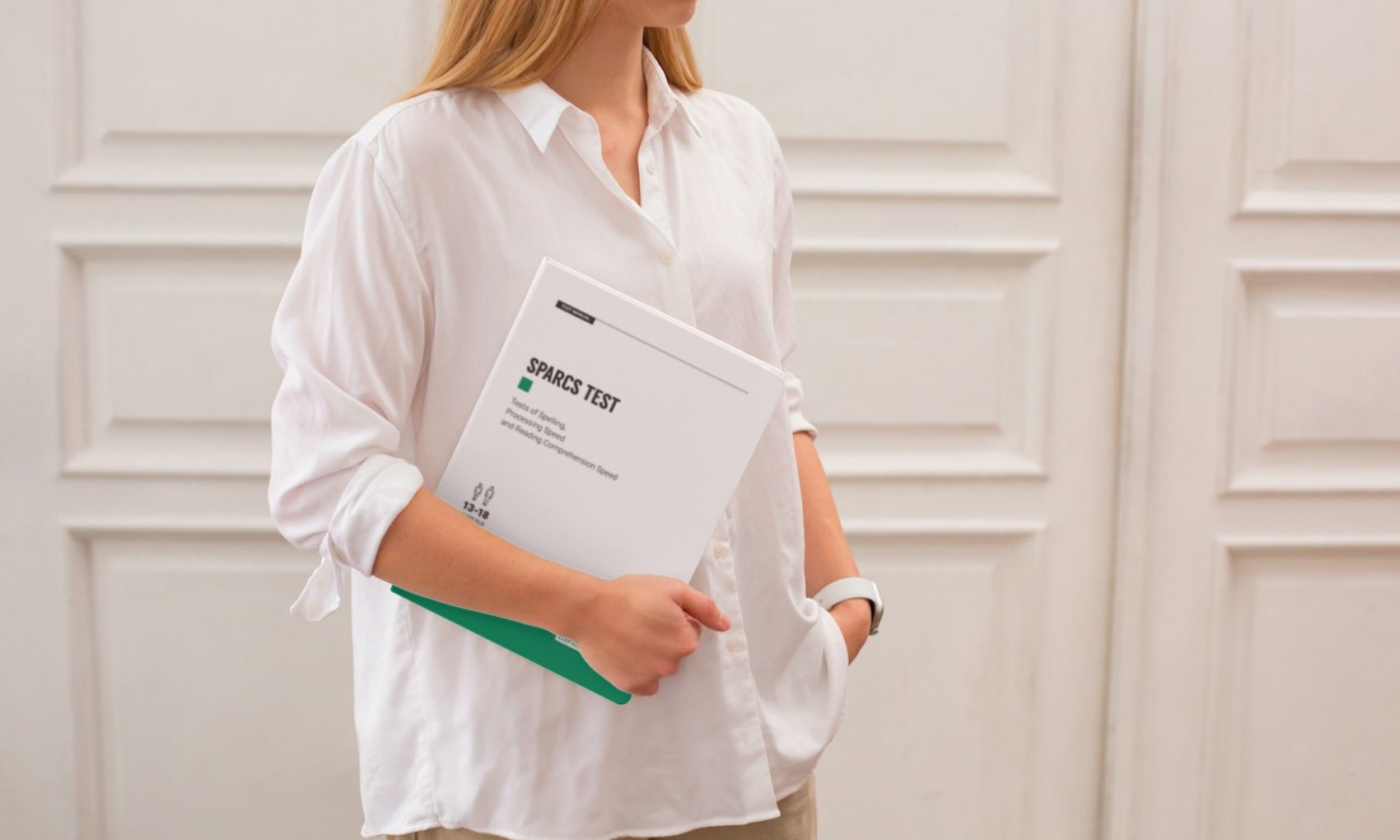 Does it work?
We've been trailing the SPaRCS Test, refining the process, and ensuring it delivers the best results possible over the last few years. The results have been spectacular and are a testament to the hard work that's gone into creating the test behind the scenes.
Rosie - December 2018
Rosie, a Special Education Needs Coordinator, sought a valid, stress-free testing solution for students aged 13-18. Unsatisfied with her current test and alternatives, she discovered the SPaRCS test offered the perfect balance of ease, integrity, and validity.
The SPaRCS test identified previously flagged students and uncovered new ones needing support. By adopting the SPaRCS test, Rosie streamlined the testing process, improved accuracy, and ensured all her students received the necessary accommodations to excel academically.
"I was looking at the SPaRCS test before we started, going, 'There's no way! It's too easy; it won't flag anybody!' But we were so wrong! We tried it out and couldn't believe it." – Rosie.
Ms Thomson - September 2018
Ms Thomson, an Access Arrangements Assessor at a boys' boarding school in Kent, sought a culturally relevant, modern, and up-to-date testing solution for identifying UK students needing additional support. She found that her go-to tests were too 'Americanized,' causing validity concerns.
Discovering the SPaRCS test, designed specifically for UK students, Ms Thomson quickly integrated it into her test battery. The test's ease of administration, scoring, and modern design boosted her confidence in its accuracy.
The SPaRCS test proved an invaluable, time-saving tool in her assessment process, covering three critical Access Arrangements accommodations.
"It definitely is one of the go-to ones in my test battery now. That's mainly because it's new, so it's modern and localised, which makes a nice change from all the American tests you sometimes have to use because there are no alternatives." — Ms Thomson.
Conclusion
For any secondary school (post-primary) teacher or healthcare professional who reads this post, the SPaRCS Test is a game-changer in educational assessment.
With its numerous benefits and ease of use, there's no doubt that the SPaRCS Test will become an indispensable tool for educators looking to make a significant difference in the lives of their students.
So, if you haven't yet considered implementing the SPaRCS Test in your school or practice, now is the time to explore this groundbreaking assessment tool and help unlock the full potential of every student.