A Guide to Qualifications in Educational Testing for Teachers
Educational testing is a specialised instrument of transformation in modern education.
As standardised testing becomes increasingly prevalent in our schools, the need for a select group of professionally trained individuals who understand educational testing becomes more evident. These individuals are not your everyday teachers; they are specialists.
These specialists wear many hats - they work closely with teachers and students, liaise with parents, and interact with the entire school ecosystem.
They aim to unravel every student's academic potential, address learning challenges, and foster sustainable progress, irrespective of obstacles.
Think of it this way. Teachers educate the class, but not all students learn similarly. With so much to do, addressing every student's challenges takes time and effort.
This problem is resolved with specially trained teachers who know what to look for and can liaise with other teachers to help solve problems. Thus, giving every student an education that works for them and delivering productive results for everyone across the board.
In this way, becoming a specialised test user offers profound impacts.
Not only do you enhance your career with a niche skill, becoming more confident and confident in your abilities and educational testing practices, but you empower each student to extract more from their educational journey.
This enriches the entire school environment in the process.
Here is where professional qualifications in educational testing come in.
These aren't just another feather in a teacher's cap but pioneering tools that can shape the face of special education.
In this guide, we delve into the intricate world of educational testing. We will discuss its profound implications for education, why it is a necessary skill for those working with students, and how you can upskill yourself in this field.
So, let's embark on this journey into educational testing, better understand its capabilities, and discover why it is worth investing your time and resources in mastering this specialist skill.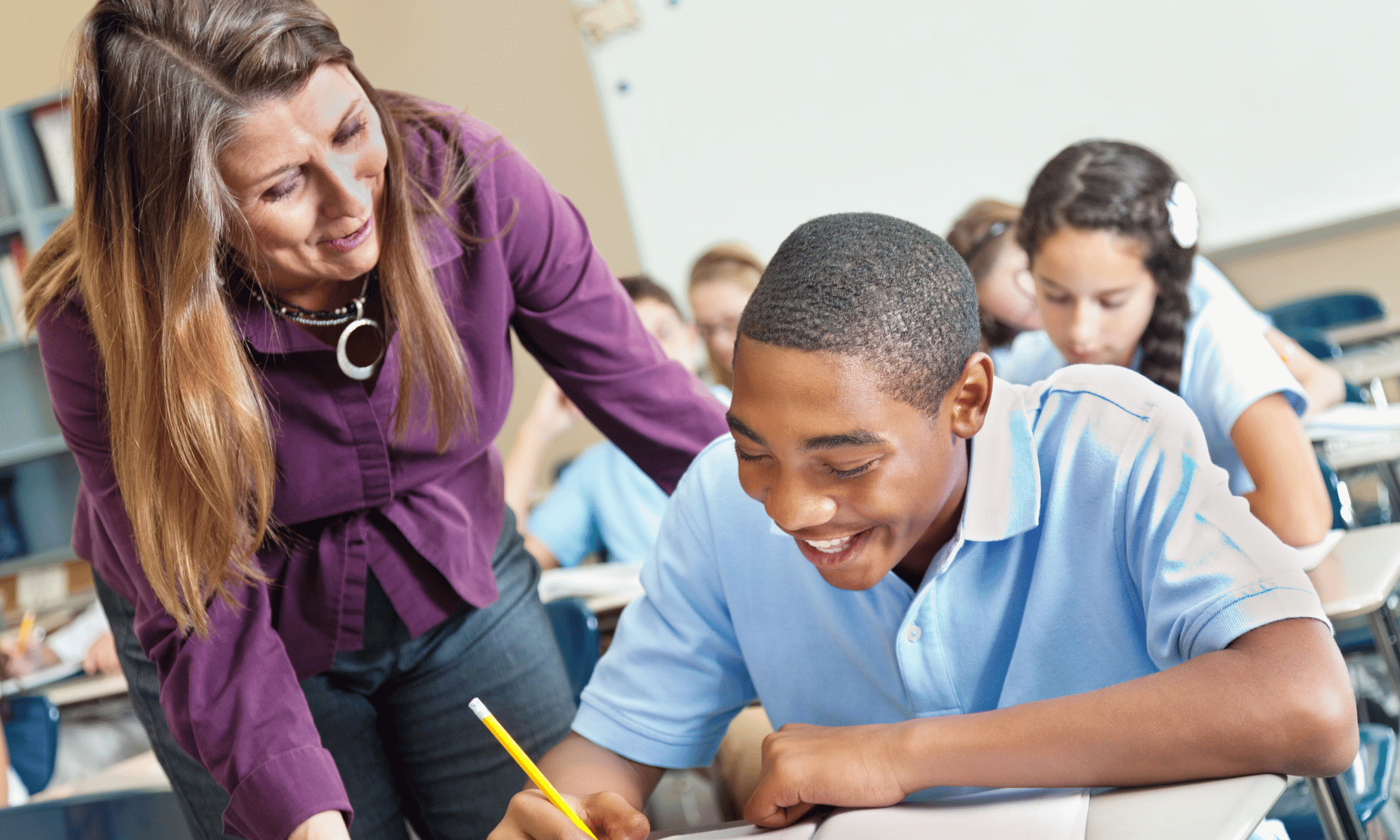 The Role of Educational Testing in Education
Although it sounds complex, educational testing is a straightforward and remarkably beneficial tool. It utilises standardised assessments to measure students' cognitive abilities, potential, academic readiness, and academic performance.
Think of it as deciphering the academic DNA of your students, transforming you into an educational sleuth specialising in.
Here's more of what educational testing can do:
Uncover individual students' strengths that can be leveraged for further learning.
Identify areas requiring special attention and intervention.
Discover unique cognitive functioning patterns as every student processes information differently.
Recognise readiness for academic challenges and the potential to handle them.
Measure the effectiveness of interventions on progress and learning
These insights are particularly precious to educators working with SEN students. They provide the necessary information to craft optimised, personalised lessons, ensuring every student's learning capacity is maximised.
Say goodbye to the one-size-fits-all approach, and welcome individualised teaching strategies, thanks to educational testing.
Remember, educational testing isn't merely an addition to your toolkit; it's a game-changer that can unlock your student's educational journey, serving as your guide on educating future leaders.
Specialised Educational Testing Qualifications: Expanding Educational Horizons
A specialised qualification in educational testing offers unique benefits for various niche areas within the field of education, like SEN, for example.
Instead of emphasising that all teachers should be trained in testing, we focus on delivering intensive in-depth training targeted to professionals who work in specialised sectors, thus being able to provide accessible value as and when it's needed.
The Power of In-House Expertise
A select group of professionals with specialised educational testing qualifications within a school can produce remarkable outcomes.
These experts can effectively manage the increasing emphasis on standardised testing and its numerous implications, which span across different educational contexts:
Identifying students at risk of underperformance, learning difficulties, or requiring specialised support.
Applying for essential resources and support across diverse educational needs and programs.
Designing tailored interventions and accommodations for students, from high-performers to those needing extra assistance.
Tracking student progress and monitoring development in both mainstream and specialised educational settings.
Facilitating exam accommodations that cater to differing needs, such as language accommodations or extended time.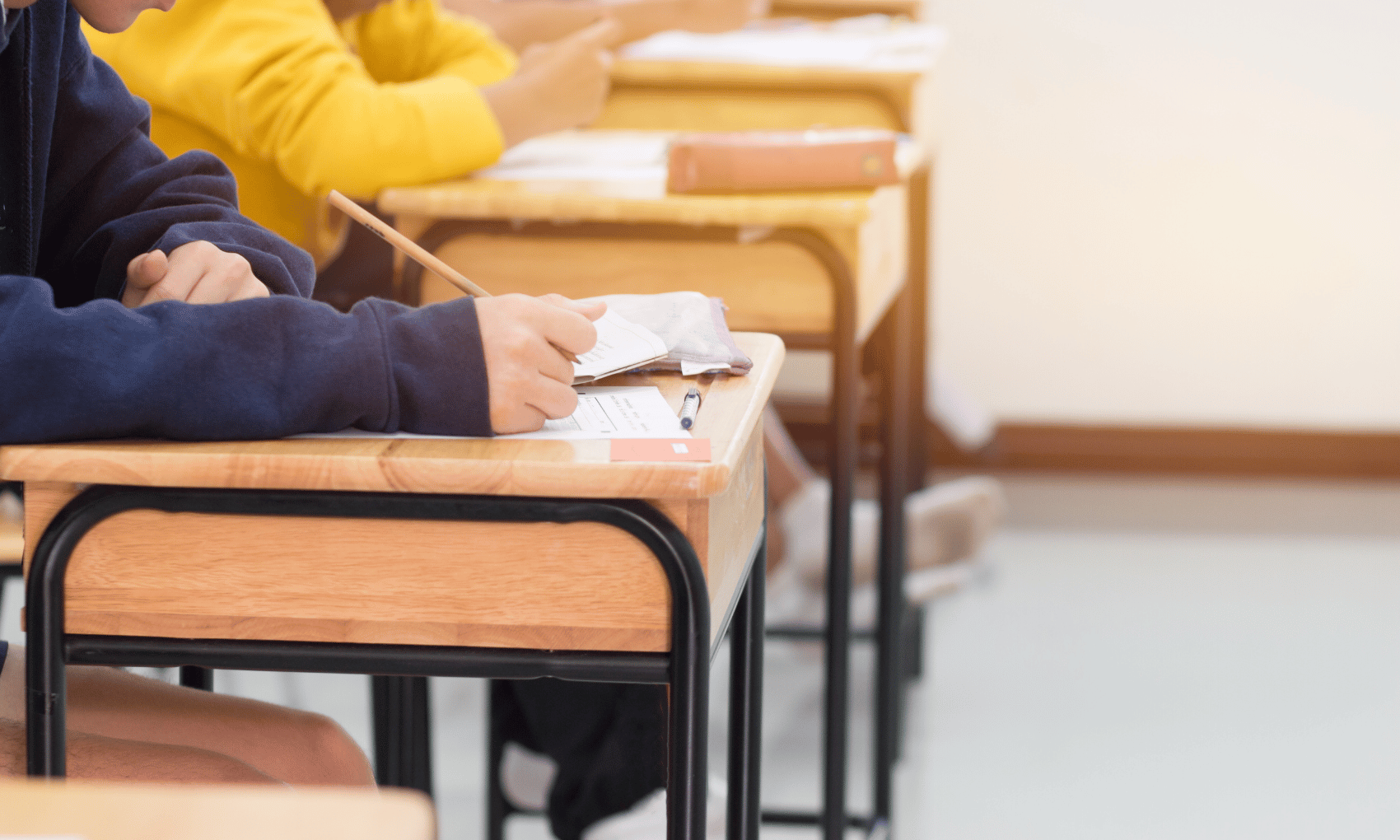 Mastering Data, Processes, and Communication in Diverse Educational Contexts
Schools benefit immensely from having a few individuals trained in handling data and processes related to educational testing. These specialists can efficiently assimilate, interpret, and disseminate test results to fellow teachers and parents across various educational programs. This ensures effective communication and decision-making.
Skilled professionals in educational testing can provide informed recommendations about tailored interventions, accommodations, and support resources.
They play a crucial role in shaping inclusive and accessible learning environments catering to different learning needs – including students with high potential, mainstream students, and those with specialised requirements, such as SEN students.
As you can see, having skilled professionals with specialised educational testing qualifications in diverse educational roles significantly enhances a school's ability to cater to a wide range of learning needs.
These experts are pivotal in making informed decisions based on testing data and in fostering comprehensive, integrated educational environments that empower all students to thrive.
The Rising Significance of Professional Qualifications in Educational Testing
In today's educational landscape, highly-skilled teachers are increasingly valued. Among these sought-after skill sets, proficiency in educational testing has gained significant momentum. But why exactly is this expertise in such high demand?
The answer lies in the hidden academic potential of each student.
Educational testing is a powerful tool, uncovering these concealed abilities and transforming them into actionable insights. Teachers trained in these methods can identify learning patterns, aptitudes, and distinctive strengths that every student possesses.
Furthermore, these teachers are armed with a distinct edge—an enhanced ability to address and overcome learning difficulties that might otherwise present substantial obstacles. They can light the way for students who struggle to keep pace, guiding them toward academic success.
Essentially, their skill set acts as a lifeline, bridging the gap between students and their untapped potential, guided by the torchbearer—the teacher.
However, teachers must receive guidance and structured learning to embark on this journey. Acquiring proficiency in educational testing is not merely about experimenting with tests and making arbitrary judgments.
It's about enrolling in professional courses that provide comprehensive knowledge transfer, practical experience, and the confidence teachers need to apply their newly acquired skills effectively.
This growing thirst for well-rounded, proficient teachers within the educational ecosystem stems from the unparalleled value they bring to the table. These professionals are critical in shaping students' academic futures and cultivating vibrant, engaging, and successful classroom environments.
And getting such a qualification yourself?
Enter our Certificate of Competence in Educational Testing (CCET) and the UK Level 7 Educational Testing and Access Arrangements Certification (ETAAC), designed to meet this growing demand and empower the educators of tomorrow.
The Benefits of Educational Testing Qualifications for Teachers
As teachers strive for higher levels of competence and professional development, a significant area of focus has become educational testing qualifications. These qualifications can bring many benefits, from improving teacher confidence to equipping educators with the essential knowledge and skills to conduct effective learning assessments. Here are a few rewarding outcomes:
1. Enhance Competence and Confidence in Educational Testing
These qualifications enable teachers to develop their competence and confidence in educational testing. Mastering this aspect of the profession is empowering. It helps teachers trust their judgment and abilities to evaluate student potential and performance.
2. Unearth The Science Behind Tests
Secondly, these qualifications give the teachers insights into how tests are developed and standardised. Consequently, they are better poised to identify and overcome barriers affecting learning outcomes. This perspective is critical in creating an inclusive learning environment that caters to diverse learning needs.
3. Familiarity with Theories about Testing and Psychometrics
The training also equips teachers with a solid understanding of theories about testing and psychometrics, including relevant statistical techniques. This knowledge is integral to making sense of the data yielded by tests, using them to track learner progress and improve teaching strategies.
4. Acquire Skills to Interpret Test Scores
Teachers acquire the ability to interpret test scores intelligently and integrate those findings with other forms of assessment. This comprehensive approach enables balanced student evaluation beyond academics and incorporates factors such as creativity, social participation, and other soft skills.
5. Capability to Carry Out Effectual Assessments
Lastly, with these qualifications, teachers gain the much-needed skill set to assess learners effectively. Not only that, but they also cultivate the ability to report the findings in a clear and comprehensible way to non-educational individuals, such as parents or guardians.
As you can see, the value of these qualifications for teachers must be balanced. Teachers can construct a more individualised and practical learning experience for their students by improving competence, understanding, and analysis in testing methods.
It's another substantial step towards creating an inclusive and comprehensive learning environment.
With all this in mind, let's look at the tests themselves.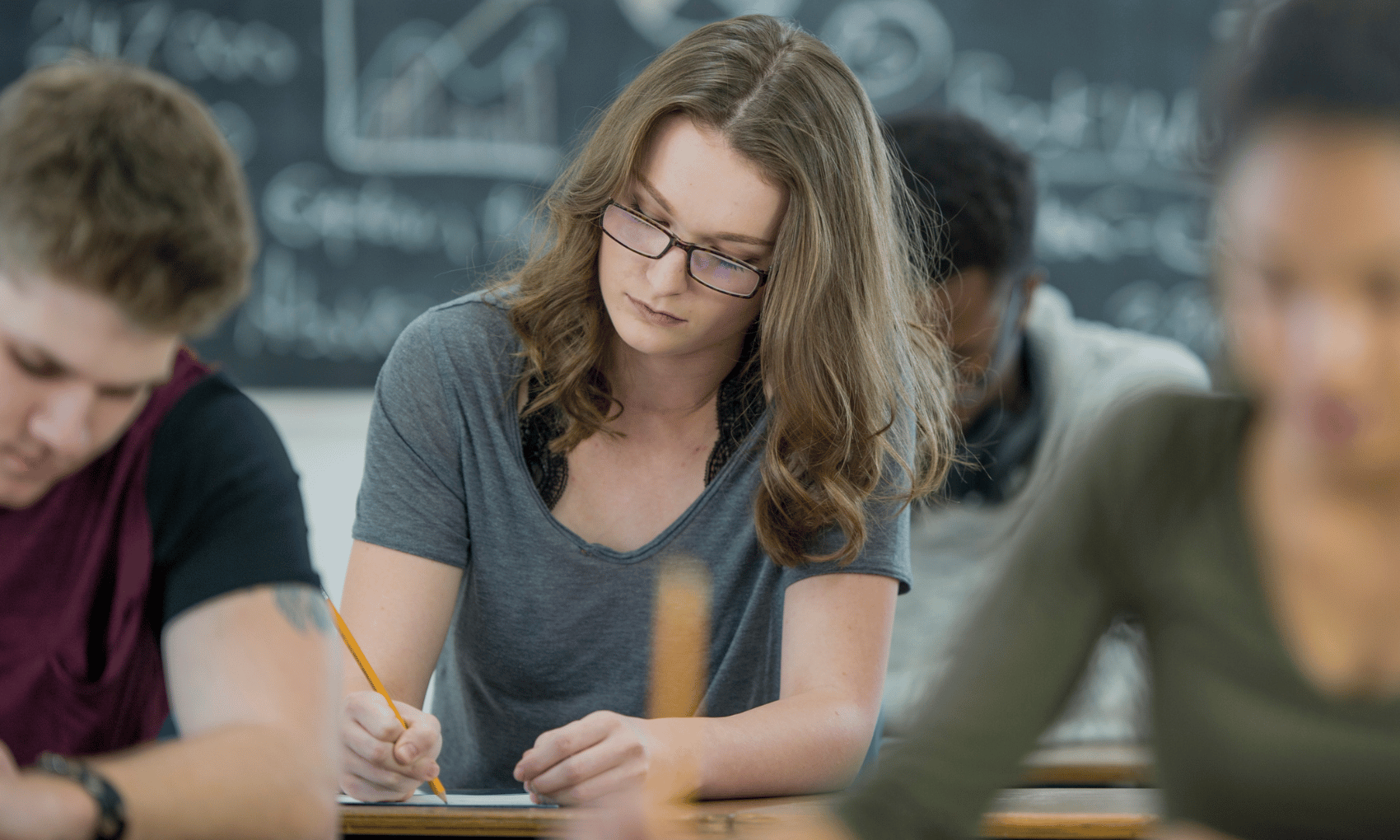 Certificate of Competence in Educational Testing (CCET)
The CCET program is a comprehensive course designed to equip educators with the necessary competencies to undertake educational testing using specialised, standardised tests. By the end of this course, teachers are well-versed in understanding test results, making informed educational decisions, reading and understanding psychological reports and even qualifying for relevant professional status with the British Psychological Society (BPS).
Studying this course lifts both teachers and their students onto the path of improved academic performance and success.
You can find out more here.
UK Level 7 Educational Testing and Access Arrangements Certification (ETAAC)
ETAAC, an advanced qualification equivalent to a Level 7 qualification in the UK, provides a comprehensive understanding of educational testing and access arrangements.

It's a combination of our two most popular courses:

The qualification equips teachers with invaluable skills to administer fair, accurate testing and cultivate inclusive learning environments, addressing the diverse learning needs present in every classroom.


Notably, the ETAAC meets the criteria outlined by the Joint Council for Qualifications (JCQ), ensuring those who complete the course are recognised as qualified access arrangements assessors.

As Special Education Teachers, Special Education Needs Co-Ordinators, Special Needs Assistants, and Assessors, this certification offers an immediate enhancement to your professional credibility.

You can find out more here.

Pursuing Professional Qualifications in Educational Testing

Ready to accelerate your teaching journey?

You can start by gaining the right qualifications. At Education Elephant, our CCET and ETAAC courses are designed to enhance your skills in educational testing.

We provide comprehensive online classes, an extensive resource library, and continuous support to assist you in learning.

Conclusion

Professional qualifications in educational testing are more than a prerequisite for teachers; they're a springboard to enhanced skill sets, broader opportunities, and a gratifying teaching career. So, as educators committed to making a difference, stepping up our game with professional qualifications can be incredibly rewarding.

Dive into the world of educational testing with Education Elephant, and set a positive learning trajectory for yourself and your students.