A Guide To Preventing Burnout In The Classroom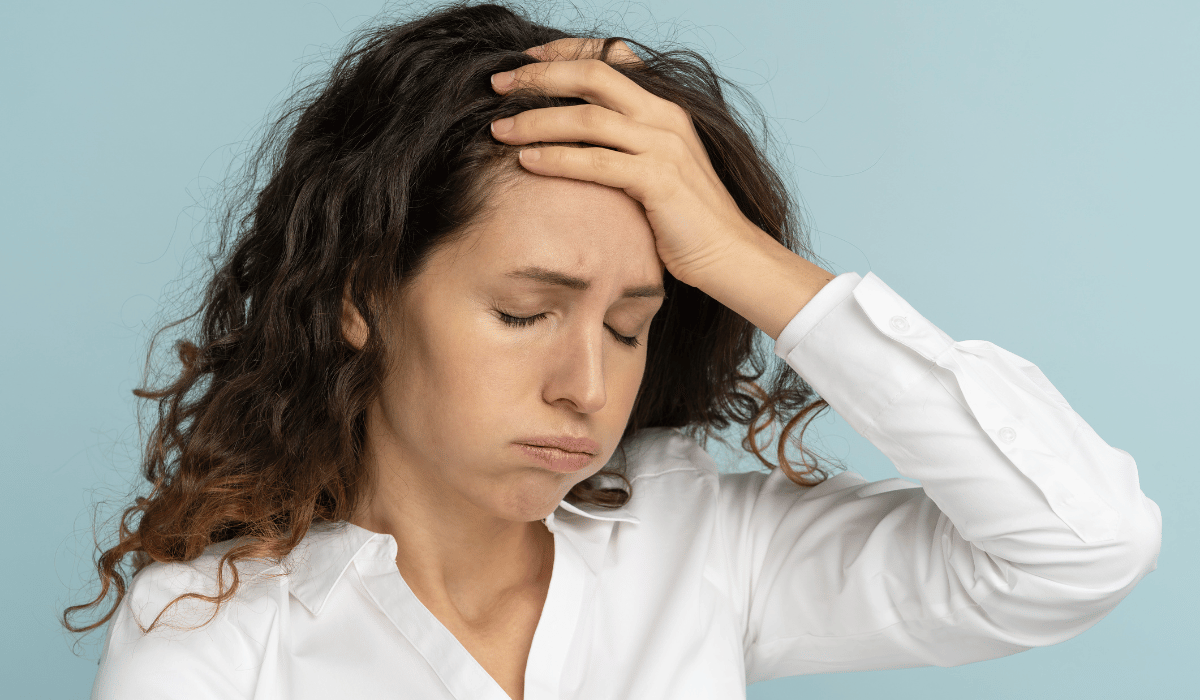 Teaching is undoubtedly one of the most demanding professions globally, with Special Education teachers facing exceptionally high levels of stress and anxiety. Shockingly, about 50% of educators leave the classroom within their first five years of teaching. This alarming statistic emphasises the need for stress-relieving activities to prevent burnout and fatigue. In this guide, we explore the concept of burnout, its symptoms, and practical strategies for teacher wellness to ensure a fulfilling and sustainable career.
Understanding Burnout:
Burnout is a pervasive feeling of exhaustion, deflation, and disappointment stemming from unmet expectations of making a difference in children's lives. This emotional state can lead to anxiety, overwhelm, sleeping problems, and stress, often exacerbated by a sense of under-appreciation from students, parents, administration, or society. Burnout is a severe condition that can leave educators questioning the purpose and impact of their efforts in the classroom.
Symptoms of burnout:
Cynicism – feeling detached from work or life, no joy in things that used to be fun, pessimistic about the future, and isolation.

Feelings of being ineffective – that everything is hopeless, increasingly irritable, decreased productivity, and poor performance at work.

Physical and emotional exhaustion – constantly being tired but unable to sleep, having trouble remembering things, being anxious, depressed or angry.



These symptoms manifest as detachment from work, decreased productivity, irritability, and hopelessness.
When to seek help
Educators who spend significant time planning and reflecting on their teaching must prioritise self-care to prevent burnout. Recognising the signs and seeking support when needed is crucial. The mental health continuum can serve as a tool for teachers to assess their stress levels and take appropriate action to maintain well-being.

If you think you are in the red or orange zones, please find a friend, organisation or professional to support you and help you to find a way forward. It's vital to ask for support when needed, so please take care of yourself if you find yourself in a crisis or struggling zone.
Wellness Practices
To combat burnout, you can integrate wellness practices into their daily lives. This includes assessing satisfaction at work, physical health, social connections, intellectual stimulation, spiritual harmony, emotional well-being, financial stability, and technology use. Awareness of these dimensions contributes to long-term well-being and reduces the risk of burnout.
Occupational area

refers to your satisfaction at work. Are you able to use your skills and knowledge and have them appreciated? Is your work aligned with your beliefs and values? Is there room for promotion or recognition that contributes to job satisfaction?

Think about what

physical health

and well-being mean to you. It could be your nutrition, water intake, rest, exercise, flexibility, endurance, energy level and other aspects of health. For example, can you climb a set of stairs quickly? Can you get through the day without a nap? Are you drinking alcohol or smoking more than average?

What's your

social wellness

like? Are you confident and happy to meet with others in social situations? Do you contribute to community projects or group projects with friends? Do you take an interest in what's happening in your community and environment? Social wellness includes seeing yourself as part of a community where you live harmoniously and calmly while interacting with friends and family.

When we think of

intellectual health

, we think of how smart we are, if we can problem solve and stretch our thinking. But it can also mean being creative, using your imagination and loving the stimulation of learning new things. Are you proactive and find solutions, or do you worry, wait and hope it works out?

Spiritual wellness

is not necessarily about religion or belief systems. It could also mean harmony between your inner self, emotions, and the outer world. You may see doubt, despair, joy or happiness as part of a bigger plan. Are you tolerant of others' beliefs? What do you think about life? Are you peaceful and calm about where you are now?

Emotional wellness

refers to feeling good about yourself, being enthusiastic about life, being aware of your feelings, accepting them and managing them. Do you feel emotionally well, or are you feeling a little shaky? Are you able to form trusting and respectful relationships with others?

Financial wellness.

Losing your job and not having a regular income can influence how you feel about yourself, the food you can eat, the social opportunities and so on.

Technology use

and screen addiction are other considerations for our level of wellness.
Build awareness of important life events, stages and experiences that may impact personal wellness. Identifying the dimensions of these wellness practices can add to your long-term well-being and reduce the chance of burnout.
The Virtual Backpack
Teachers carry a "virtual backpack" filled with beliefs, values, experiences, and more, shaping their identity. Recognising the influence of this backpack on interactions with students is essential, as stressed educators may convey negative responses, impacting the students' identity development.
Setting Goals
Research suggests that happiness is determined 50% by genes, 10% by life circumstances, and 40% by life choices and behaviours. Whilst more recent study debates these percentages, the premise remains that we can influence our happiness. One of the ways we can do this is by looking forward – setting goals.
SMART goals
We will use the original SMART goal structure to look forward to 6 months and then 12 months. As you read through the explanations – pause at each one and write your goals. If you feel 6 or 12 months is too long to form plans, try two and four weeks.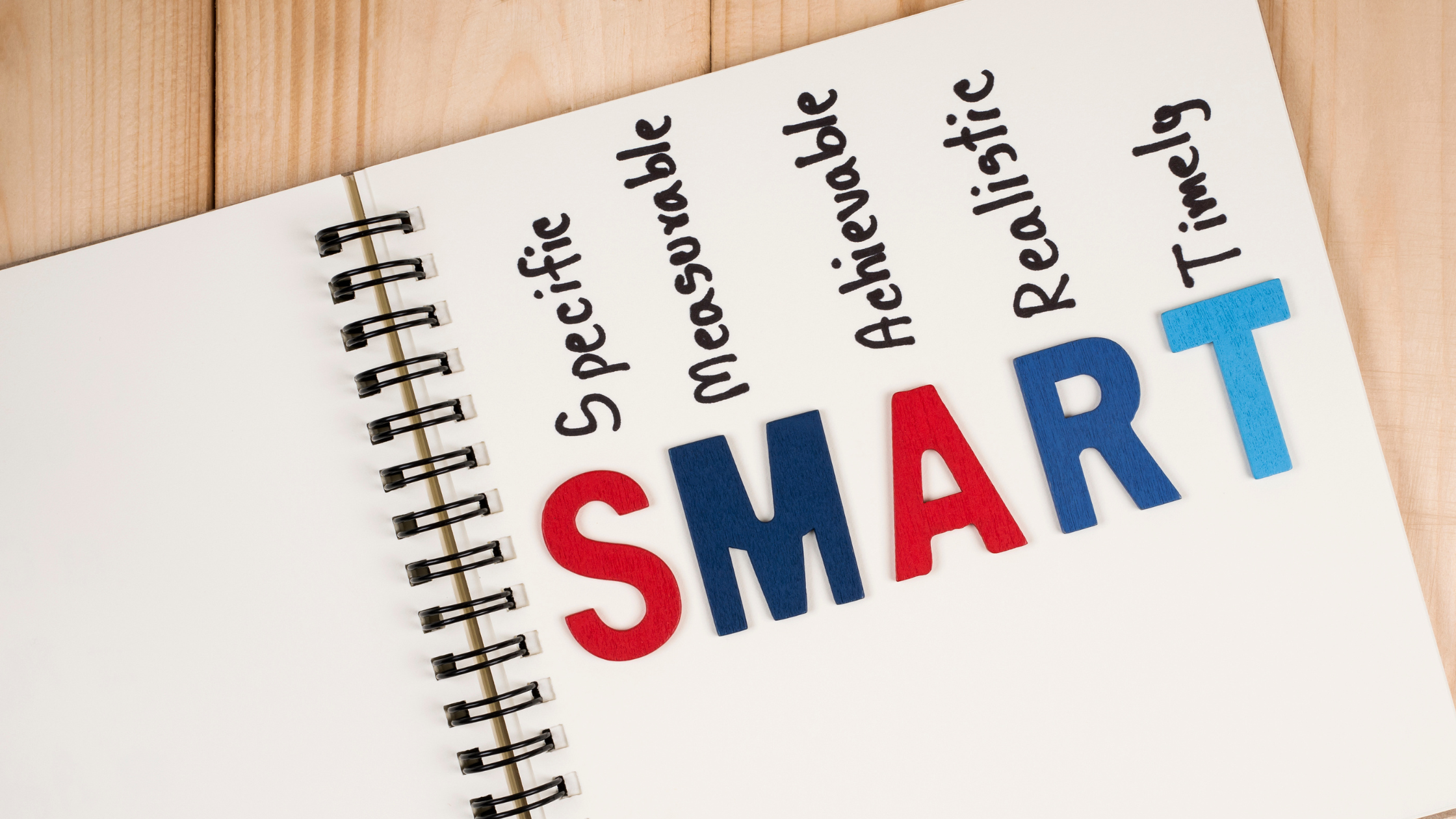 1. Specific
Your goal should be clear and specific; otherwise, you won't be able to focus your efforts or feel truly motivated to achieve it. When drafting your plan, try to answer the five "W" questions:
What

do I want to accomplish?

Why

is this goal important?

Who

is involved?

Where

is it located?

Which

resources or limits are applied?
2. Measurable
Having measurable goals to track your progress and stay motivated is essential. Assessing progress helps you stay focused, meet deadlines, and feel excited about achieving your goal.
A measurable goal should address questions such as:
How much?

How many?

How will I know when it is accomplished?
3. Achievable
Your goal also needs to be realistic and attainable to be successful. In other words, it should stretch your abilities but remain possible. When you set an achievable goal, you can identify previously overlooked opportunities or resources that can bring you closer to it.
An achievable goal will usually answer questions such as:
How can I accomplish this goal?

How realistic is the goal, based on other constraints, such as financial factors?
4. Relevant
This step is about ensuring that your goal matters to you and that it also aligns with other relevant purposes. Of course, we all need support and assistance in achieving our goals, but it's vital to retain control over them. Ensure that your plans drive everyone forward but that you're still responsible for achieving your goal.
A relevant goal can answer "yes" to these questions:
Does this seem worthwhile?

Is this the right time?

Does this match our other efforts/needs?

Am I the right person to reach this goal?

Is it applicable in the current socio-economic environment?
5. Time-bound
Every goal needs a target date so that you have a deadline to focus on and something to work toward. This part of the SMART goal criteria helps to prevent everyday tasks from taking priority over your longer-term goals.
A time-bound goal will usually answer these questions:
When?

What can I do six months from now?

What can I do six weeks from now?

What can I do today?
Download and print our goal-setting table to guide you.
Life without stress
Take time to see what your life could be like without burnout: What would you do at the weekend?
When you see this in your mind, know who you are with and notice the colours you see. What are the smells? Can you taste anything? What can you hear? Are you sitting or standing, walking or swimming? So, live and breathe the emotions. Feel the joy, the calm, the peace and the serenity. Whenever you feel stressed, return to this place in your mind's eye. Stay awhile, then go back to what you were doing. Burnout is reversible and can change.
Conclusion
We must prioritise self-care, implement wellness practices, set realistic goals, and visualise a fulfilling future to prevent teacher burnout. By adopting these strategies, you can enhance their overall well-being, ensuring a sustainable and satisfying career in education.

Start Learning Today! How to prevent teacher burnout from happening to you.